Signals and Context for the crypto ecosystem
From the beginning, our team has been guided by a single mission - to eliminate information asymmetry in the crypto ecosystem.
Blockchain technology is changing the world, but there's still a concerning lack of credible, actionable information on the crypto industry and its major stakeholders.
Everyone is guessing
Our mission is to block out the noise and provide data-driven insights on cryptocurrency networks, blockchain-based projects, crowd sentiment and market behavior.
Our team
34 experts | 12 countries | 2016 founded | 57k ETH raised
How do we accomplish our goals?
Bringing machine effort and human
intuition together
Machine Effort

We're crunching massive amounts of information from a plurality of reliable sources, pulling it all into our growing stream of signals and datafeeds:

Price and Volume data
Development (GitHub) Activity data
On-chain data
Holder behavior activity
Social media activity
Crowd sentiment data

Human Intuition

Our team and community are constantly testing the data's integrity and viability, and building simple interfaces to turn this information into digestible, actionable insights:

Research Reports
Network Audits
Price/Trend Analysis
Trading Strategies / Market Alphas
Sentiment Analysis
About SAN Tokens
SAN is a utility token that provides access to exclusive parts of Sanbase.
How to buy SAN token?
We expect the token economy will have three main dimensions: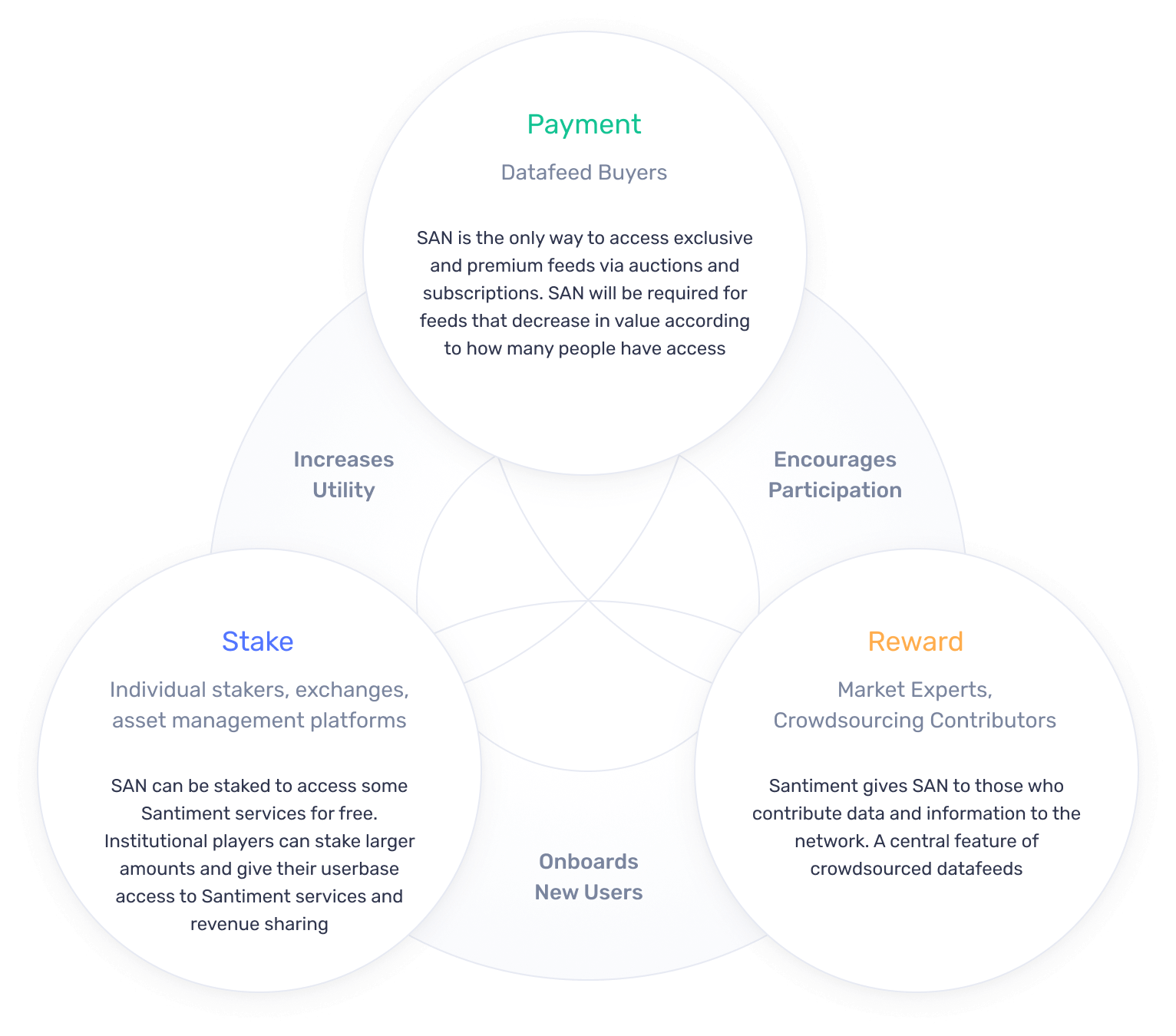 SAN as

Payment

(monthly subscription, auction, etc)

crowdsources pricing for Santiment services, while reserving and creating value for SAN holders.

SAN as

Stake

(holding a certain amount of SAN tokens, locked accounts)

incentivizes strategic partners to support and enhance Santiment as a datafeeds platform.

SAN as

Reward

(payments to contributors, grants)

for crowdsourcing data and information increases the value of Santiment services, which create more value for the whole network.
Our products
Exclusive on-chain, social and development metrics, low-latency market signals, custom Spreadsheet templates & daily insights on the cryptocurrency market
Try it yourself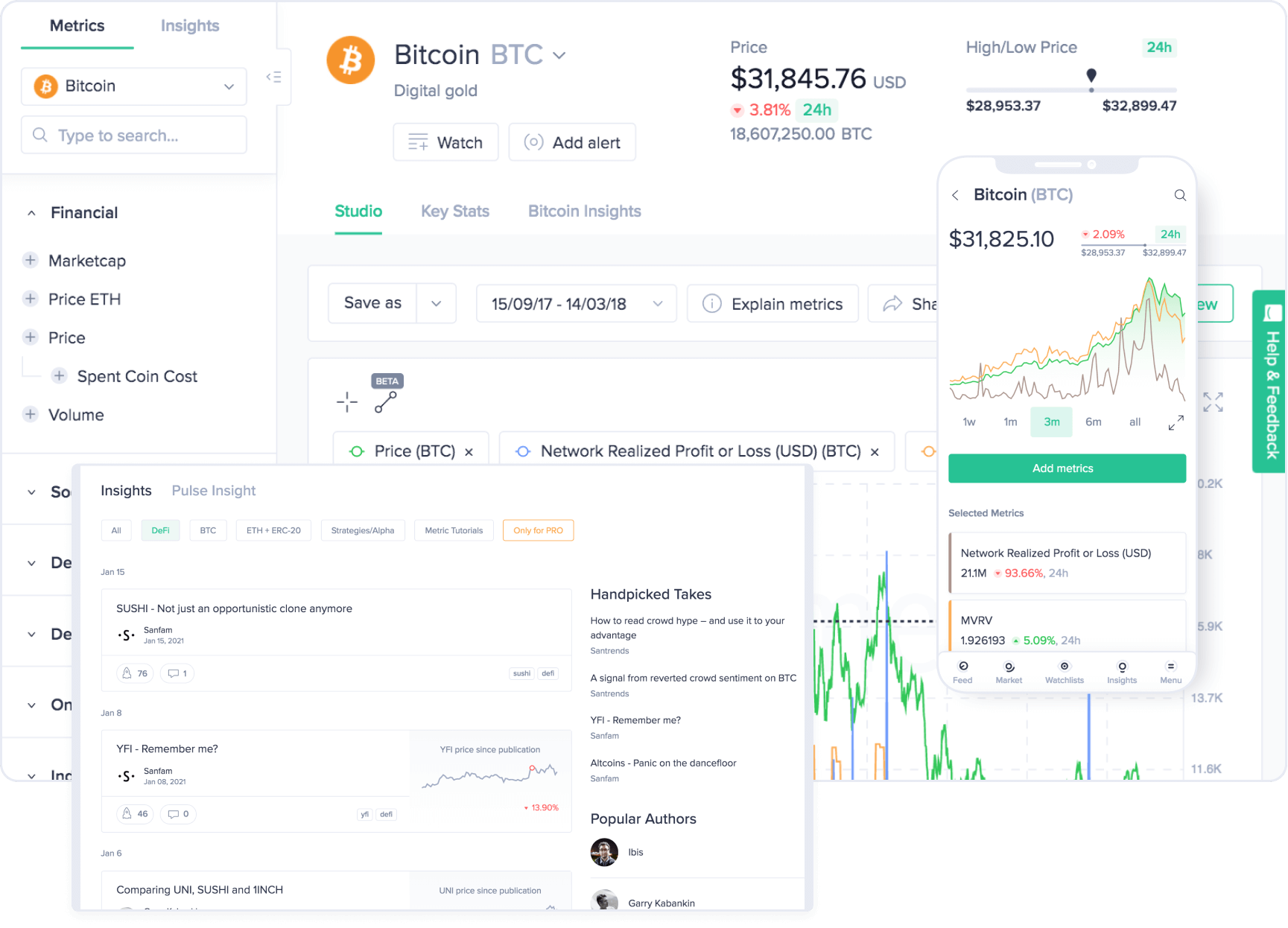 Ready to get started? Sign up now!